Lots of folks think "special occasion" when they think about wearing vintage--party dresses and beaded bags or clutches to go with them, opera coats, Kentucky Derby hats, vintage wedding gowns, Springolators for Viva Las Vegas, and so on. But working vintage into your everyday wardrobe is a breeze with bags and shoes. I
never
go out of the house without a vintage shoulder bag--they're all I carry for day use, especially since the last contemporary bag I bought (leather and retailing at over $100) looked like a drowned rat six months after I got it. It makes economic sense, too. You can buy two or three, maybe more, vintage Coach bags, for example, for the price of one new one. Or, probably eight to 10 off-brand, but high-quality, bags for the price of almost any new designer piece.
Oh, and don't get me started on shoes.... For what gals pay today for a pair of
good
faux leather shoes, you can get a
great
pair of real leather,
comfortable
shoes in sizes that really fit your feet! None of this "you can only get Narrow, Medium, or Wide in one shoe" business. You have medium-width feet but narrow heels, like me? Then buy a vintage pair of shoes in a "B" foot with an "A" heel, or an "A" foot and an "AA" heel. I have to put heel pads in almost every pair of shoes I buy new, but when I get the right size in a vintage shoe, it fits like the proverbial glove.
From the classic Kelly bag to cute wicker bags, and from a 1950s' pair of heels to 60s' chunky-heeled pumps, you can find find vintage styles perfect for accenting suits, dresses, skirts, and slacks and for wearing every day. Vintage is
not
just for special occasions!
Here are some selections from the sellers here at Vintage Reflections!
From Alley Cats Vintage:

An all-purpose, always-in-style Vintage Handbag Floral Needlepoint by Empress, Large Size Purse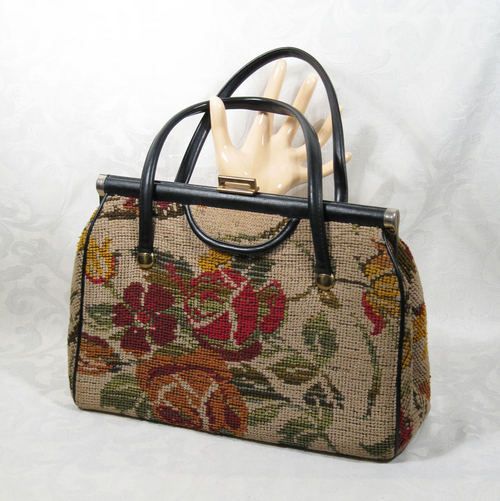 Perfect for the office are these Vintage Shoes 1960s 60s Dark Brown Alligator Heels by Fiancees Sz 8AA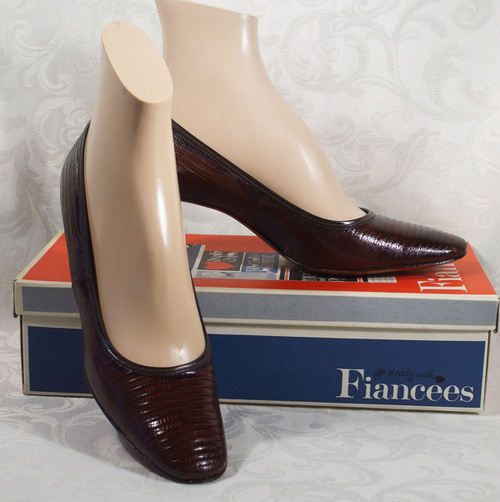 And, these are just the thing to keep your vintage shoes dry: Vintage Smoke Rubber Overshoes Plyron High Heel Galoshes Sz 6





Catseye Vintage has these listed:

This sweet bag is at home anywhere, from the casual to the formal: 1910 Victorian Handbag Purse Hand Crocheted Bridal Drawstring Top Off White with 3-d Pom Poms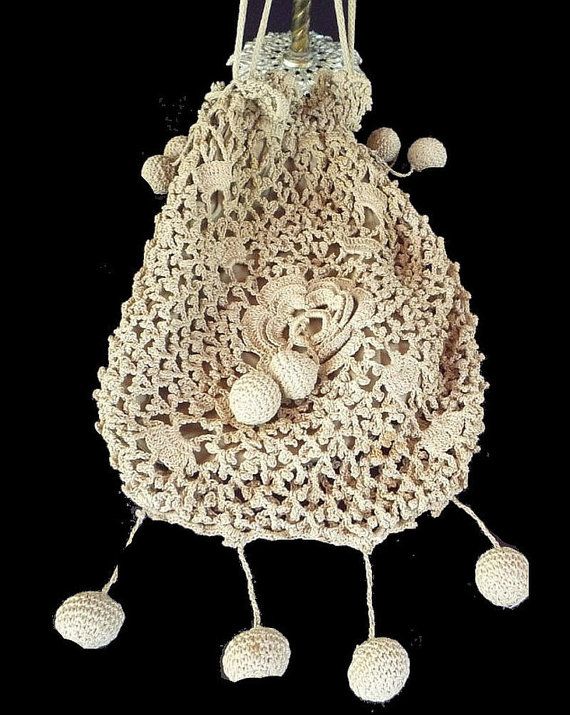 This is perfect for those work-to-dinner days: Vintage 60s Woven Metal Box Handbag Purse 1960s VLV Bridal Evening Gold Tone Made in Hong Kong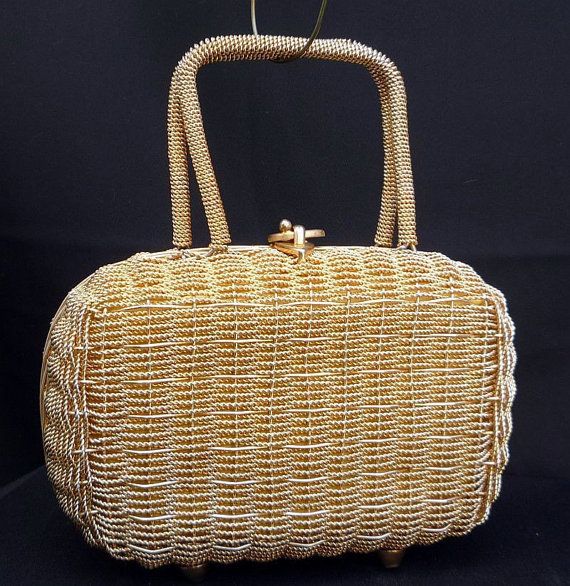 This Vintage 60s Wicker Box Purse Handbag VLV 1960s Picture Window Purse Horse and Carriage Designer Simon does double duty for fun and for work or school.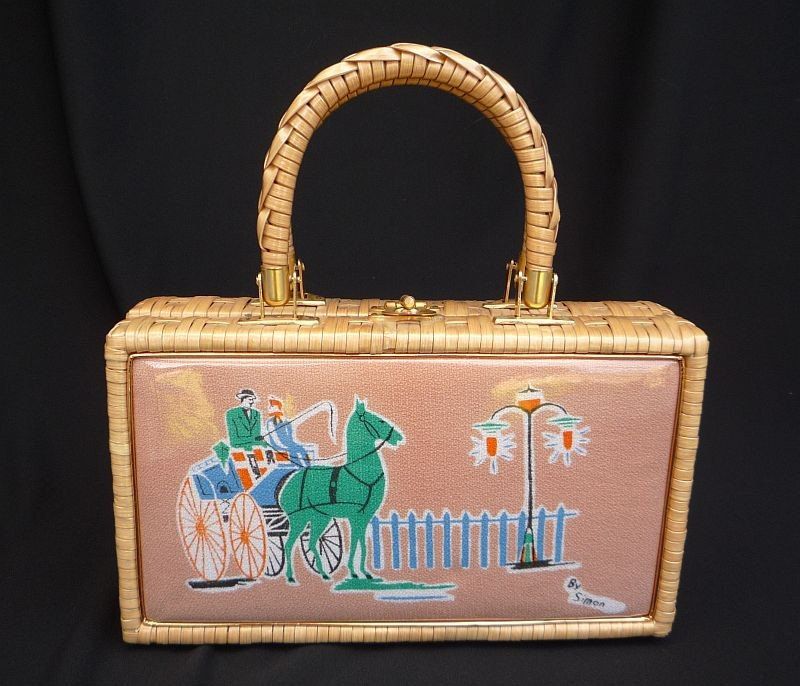 Vintage Baubles Too is currently offering these:

Super-comfy and cute Vintage 60s Mod Suede Shoes Pumps Chunky Heel Size 6 1/2, 6.5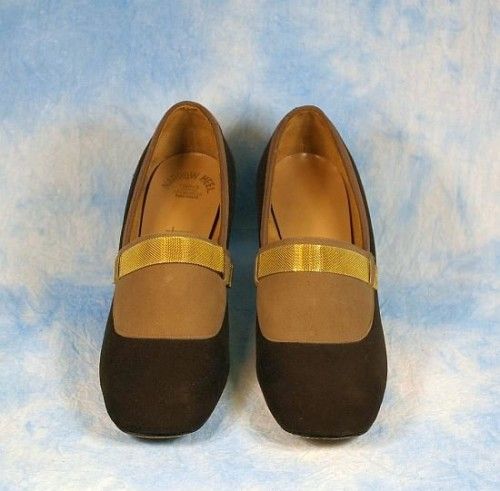 This sturdy, stylish everyday bag: Vintage 50s Alligator Embossed Leather Handbag Purse Kelly Bag Duchess





And this bag that's perfect for work or play, especially for a "ladies-who-lunch" outing: Vintage 50s 60s Tapestry & Patent Vinyl Kelly Bag Purse Handbag, Vegan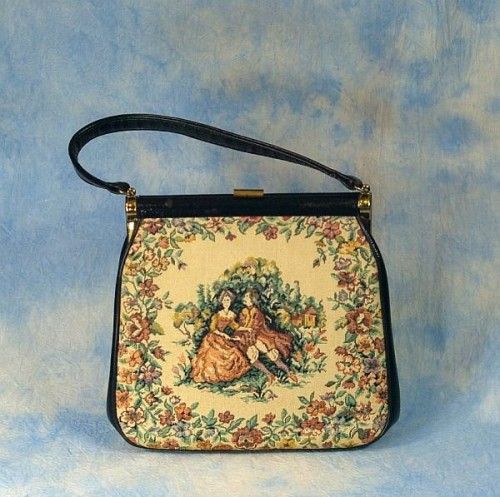 Be sure to visit our shops for more "very wearable" vintage
!