"When the dog bites, when the bee stings, when we're feeling sad,




we simply remember our favorite things.... And then we don't feel so bad!"



The sellers at Vintage Reflections want to share some of our very favorite items with you this week--some that make us smile, some we're tempted to keep, and some that are just fun. The holidays are a perfect time to break out your vintage favorites and show them off. You'll look and feel like "one of a kind," and we're sure you'll get loads of compliments on your vintage wear!

Without further ado, let us present to you:


From Alley Cats Vintage comes these goodies:


A carry-everywhere Vintage Purse Black Vinyl and Suede Kelly Handbag with Lock and Key
and a
Vintage 1940s 40s Hat Black Beaded Pillbox New York Creations
you can show off when you're out and about this season: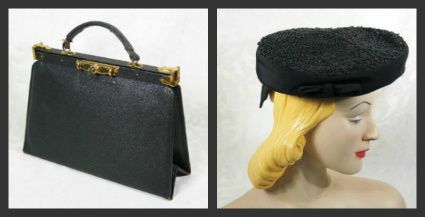 Wear this Vintage Nightgown 1950s 50s White Nylon and Lace Negligee by Shadowline Sz 34 B36 on Thanksgiving and Christmas mornings to feel special!


At My Vintage Cocktail:


Have fun with this quirky Vintage Designer Hat, Velvet Sculptured Beehive Toque with Bow
and dress this Christmas-green Vintage 50s Full Skirt Shirtwaist Party or Day Dress, Med Lg, Green Silk up with some gold or red jewelry, and you'll be smashing!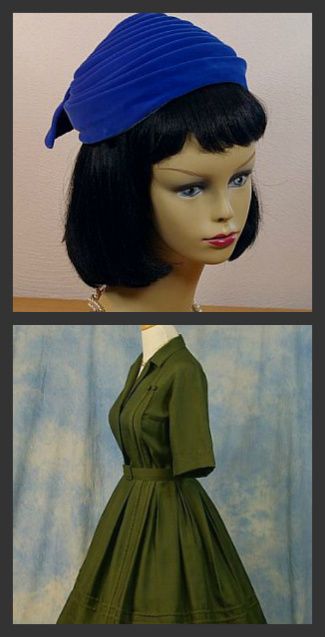 Feel luxurious in this designer piece from Vintage Baubles Too:


Vintage 70s Wrap Dress Designer Mollie Parnis Morty Sussman, Silk, Med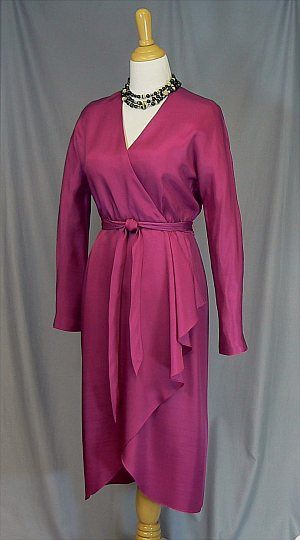 From Catseye Vintage:


Look stylish while staying warm and cozy in this Vintage 50s Darlene Cardigan Sweater Angora Blend Floral Hand Screenprint Blue Roses on Green Size XS to S,
and look ethereal in
a Vintage 70s East India Dress Cotton Gauze with Paisley Border Print Indian Metallic Size M to L to XL to XXL on SALE, so perfect for the holidays for our friends "Down Under"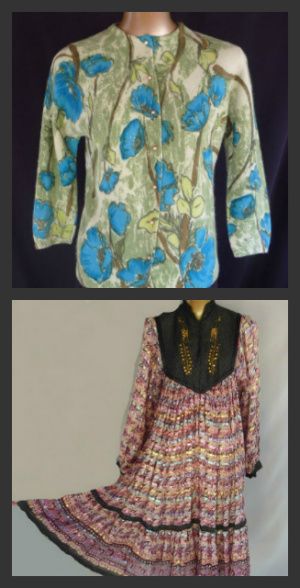 And here's the perfect New Year's Eve gown: Vintage 80s Strapless One Shoulder Evening Gown Dress Black Chantilly Lace with Bow by Karen Okada Climax Size XS to S