Summer's a perfect time to show off your light-colored, lightweight, and lighthearted vintage jewelry! We love wearing ours to work or on vacation. Casual glass or plastic beaded necklaces in summer colors pair beautifully with a vintage or contemporary day dress, while plastic brooches and earrings go with just about anything. And let's not forget what a classic accent vintage bridal jewelry lends to any wedding.
Of course, vintage costume jewelry is always in style, in any season. But summertime gives you a wonderful chance to wear yours every single day! And we've picked a few of our favorite pieces to show you:
From
CatseyeVintage
on ArtFire is this
Vintage 50s 60s 4-Strand Tiered Chunky Pink Glass Beads Bib Necklace
: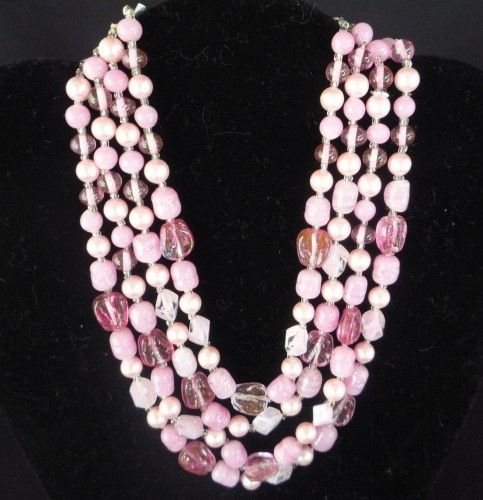 CatseyeVintage
has this on Etsy:
Vintage 50s 60s Blue and Aqua Thermoset Lucite Choker Necklace and Earrings Demi Parure, Mint on Original Card
: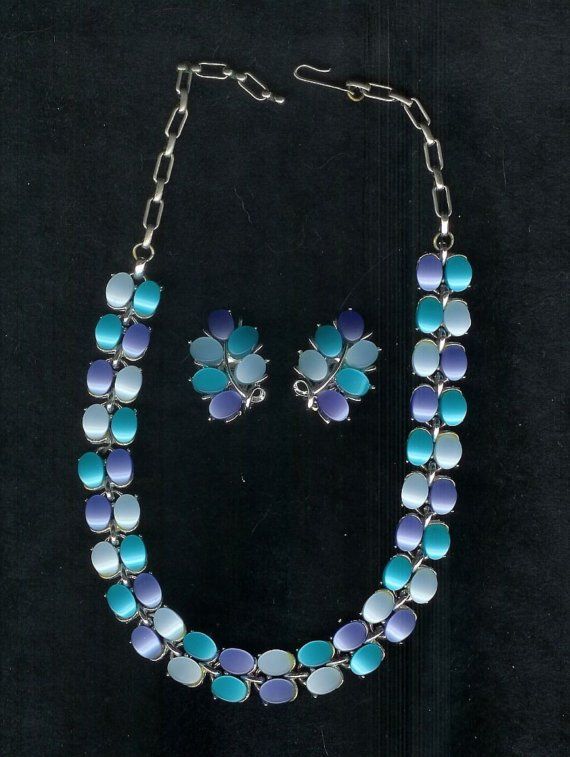 AfterDarkVintage
has these lovely
Vintage Bridal Pearl Cluster Clipon Earrings, Japan
: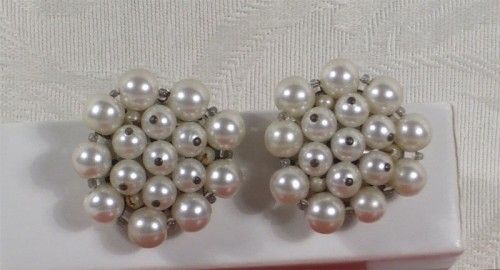 And this pretty-as-can-be
Vintage Deep Lavender Enameled Pansy Brooch
:
VintageBaublesToo
is offering these summer brooches on ArtFire:
RARE Vintage Lisa Jewels Large Enamel and Goldtone Floral Brooch Pin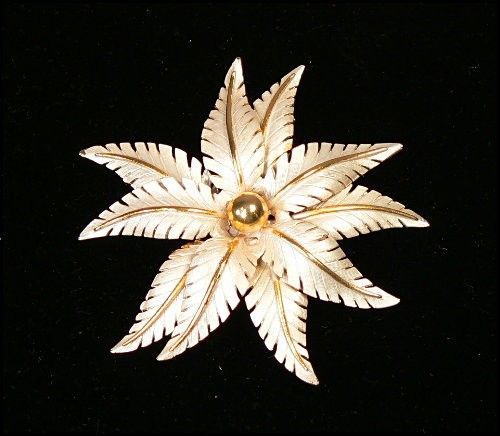 And this
Vintage Sarah Coventry Strawberry Festival Brooch, Book Piece
Visit our shops for more vintage goodies!