This is a multi-poster blog about vintage clothing, retro life, collecting, buying and selling vintage clothing, vintage clothing history, and personal stories about vintage.
Monday, February 28, 2011
Poor Sandy... She's feeling so left out. Why does Betty have all the fun? Is it her
short skirt
? Could it be she's
easy
? Hmmmm that sure doesn't
look
like soda in that bottle.... Her
shirt
is
awfully tight....
Maybe Bob's allergic to flowers? Maybe Sandy's bangs are too girlish?
Poor, poor Sandy.
Save your charm, Sandy - Mum's the word.
And just think - you can also use it with your sanitary napkin.
If only she'd known.
Cosmopolitan 1949
Posted by

Lynn
at 2/28/2011 12:29:00 PM
0 comments


Sunday, February 27, 2011
What do Jazz Hands have do with this post? Well, I was watching a documentary over the weekend discussing Al Jolson's sex appeal and those gyrating hips, comparing him to Elvis. So, here we are. 1920's dresses for the ladies who love Al Jolson and to dance to the music of the Roaring Twenties. These and more can be found in my shop
Noble Savage Vintage
. If you like my shop and are interested in seeing what we are up to on a more daily basic, why not
Like
us on Facebook.
Posted by

Unknown
at 2/27/2011 09:09:00 PM
0 comments


Check out these fantastic Geometric shirts from
Wordless Songs Vintage Clothing
!


Size Small Triangles!Classic Geometric Weave Pattern
ULTRA-RARE MOD DOTS disco shirt
Size Large Checkerboard Pattern
Classic Geometric 1970s Weave
Posted by

Marge, Mod Mary's Vintage
at 2/27/2011 08:39:00 PM
0 comments


Labels: 70s, 70s vintage men's shirts, disco, disco shirts, geometric, Med, Medium, men, men's print shirt, men's shirt size medium, mens vintage shirts, prints


The members of the Reflections of Vintage seller's network are pleased to offer new listings for Spring ~ a stunning Suzy Perette wedding dress, a straw Mr John hat, a sexy hand crocheted dress, an unusual lavender color sheer 40s blouse, an amazing purple prom dress and a fabulous 40s gabardine ladies suit.

Vintage 50s Suzy Perette Strapless White Chiffon Full Skirted Wedding Ball Gown or Prom Dress with Pearl Embellished Shelf Bust and Fly A Way Panels -- Size XS to S from CATSEYE VINTAGE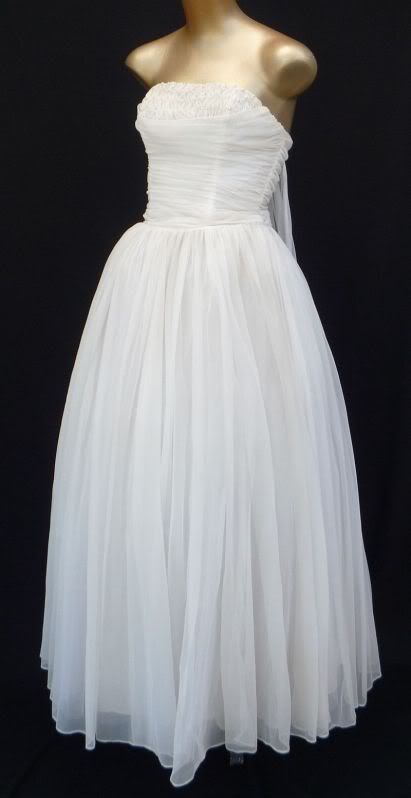 Vintage Novelty Braid Straw Wide Brim Mr John Hat FAB from AFTER DARK VINTAGE
Vintage Hand Crochet Open Weave Sexy Boho Dress, XS Sm Med from MY VINTAGE COCKTAIL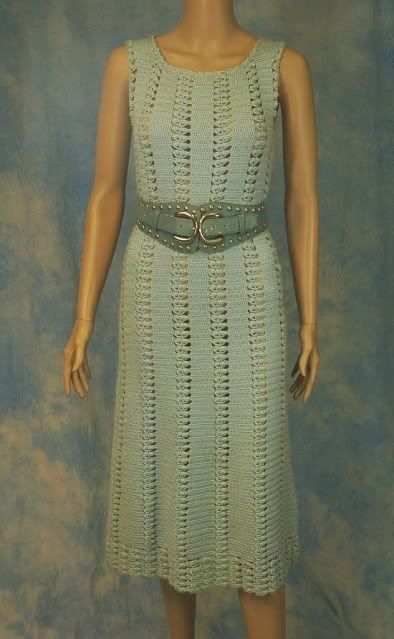 Vintage 50s Toni Todd Three Color Tiered Full Skirt Cotton VLV Sun Party Dress - Size S to M from CATSEYE VINTAGE
Vintage Sheer 1940s 1950s Sheer Lavender Blouse with Pintucks B38 from AFTER DARK VINTAGE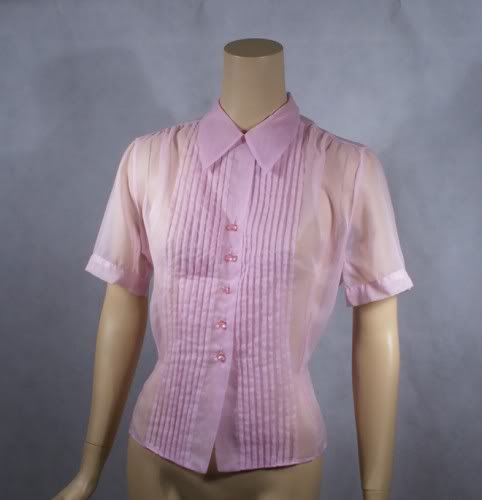 Vintage

Vintage 1940s 40s Ladies Checked Lightweight Gabardine Skirt Suit, Large Lg, Bust 42 from MY VINTAGE COCKTAIL
Posted by

Catseye Vintage
at 2/27/2011 11:04:00 AM
0 comments


New this week at
Couture Allure
are some fabulous graphic print dresses from the 60s and more 50s dresses. Be sure to check our
What's New page
to see all the new items!
Posted by

Couture Allure Vintage Fashion
at 2/27/2011 07:10:00 AM
0 comments


Friday, February 25, 2011
The first vintage items I ever started selling was vintage Vanity Fair lingerie. I sold nighties, slips, panties, and girdles/garters. VF is pretty much one of the nicest vintage lingerie items you can find. The nylon they used back in the day was slippery soft and yummy!
They had great colors and style, and their prints were stunning! One of my fave prints is of course leopard, so with no surprise VF leopard prints are one the most popular and loved prints (leopard is great anyways).
It also is one of the more coveted items with VF fans, and sometimes one of the hardest to find. In 8 years of selling vintage items, I have only found maybe 5 leopard print VF items, including this one I photoshot with last year!
Imagine my surprise finding
THIS one
! I have never seen this one before (I searched online and could not find this top anywhere). It is a sheer nylon leopard print top from the 50s/60s, with the blue script tag, 3/4 sleeves, v-neck and back, and the waist has black seams with a nipped in waist, which is VERY unusual! Most of the time it's a straight waist!
This top is purrrrrrr-fect for the pinup girl crowd! The bust area is a tad pointy for the bullet bra wearers, and the nipped waist will really flatter those curves!
It is in store right now, starting at ONLY $9.99!

SHOP HERE NOW!
Posted by

Anonymous
at 2/25/2011 01:56:00 PM
0 comments


With the 14th annual Viva Las Vegas weekend coming up right around the corner on April 21 through the 24th, 2011, it's time to start looking for your authentic vintage swimsuit and Hawaiian dress.
VLV was started 14 years ago as a vintage rockabilly 50s music festival with a car show for festival attendees to show off their cars. Organized by an English actor named Tom Ingram, and named after the Elvis movie, VLV has become bigger and bigger every year with more and more events added, including a three day Tiki Pool Party, a Vintage Fashion Show, a Burlesque Show, a Car Show, and a Music Festival.
The members of the Reflections of Vintage sellers network are pleased to offer a selection of vintage swimsuits, the perfect pair of sunglasses, and Hawaiian print dresses perfect for Viva Las Vegas!
Vintage 50s Alfred Shaheen Abstract Hawaiian Print Full Skirted Sundress Party Dress with Pleated Shelf Bust from CATSEYE VINTAGE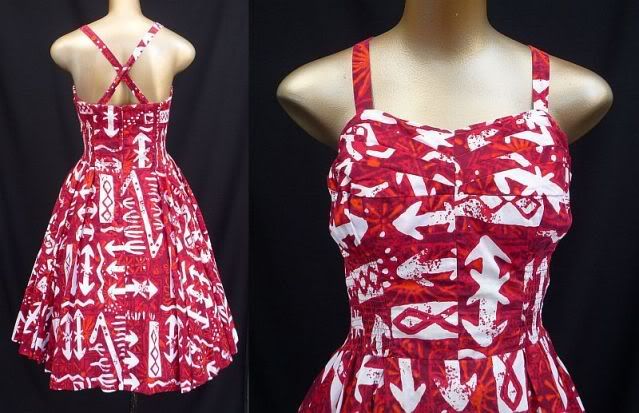 Vintage 40s 50s Royal Blue Rose Marie Reid Nylon Taffeta Swimsuit from AFTER DARK VINTAGE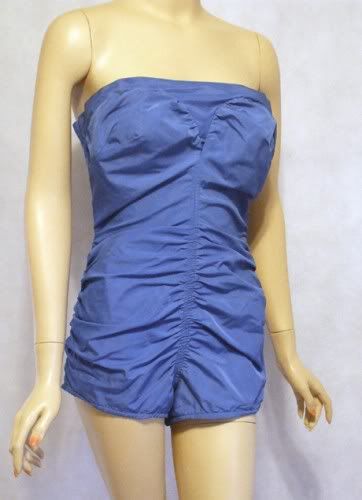 Vintage 50s 60s RAB Rockabilly Catseye Sunglasses from VINTAGE BAUBLES TOO
Vintage 80s does 50s Hibiscus Print Hawaiian Full Skirted VLV Sundress Party Dress from
CATSEYE VINTAGE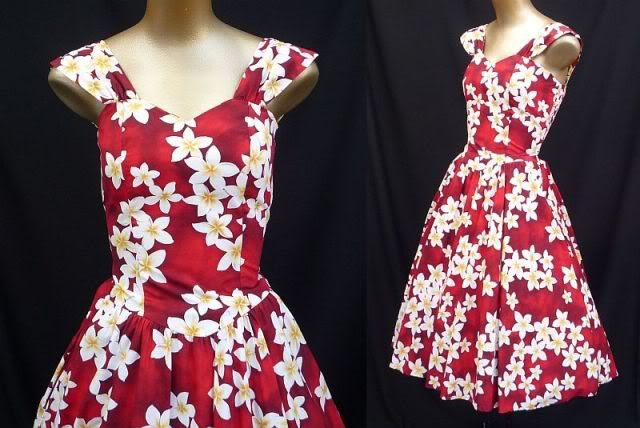 Vintage Surf Eze Knit Swimsuit Olive Green Black Swim Suit from AFTER DARK VINTAGE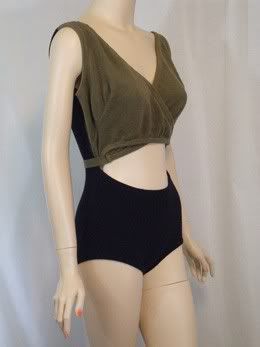 Vintage Gottex Red Hot Lacy Halter Swim Suit from VINTAGE BAUBLES TOO
Posted by

Catseye Vintage
at 2/25/2011 09:08:00 AM
0 comments