Audrey Hepburn, who was born on May4, 1929 in Brussels, Belgium, was one of Hollywood's greatest and most imitated style icons.

Ms. Hepburn was well known for her beauty and elegant and feminine glamor. She always choose classic contours that complimented her tall and thin frame.

Her designer of choice was Hubert de Givenchy, and they worked on many films including Funny Face (1957), Love in the Afternoon (1957), Breakfast at Tiffany's (1961), Paris When It Sizzles (1963), Charade (1964), and How to Steal a Million (1966).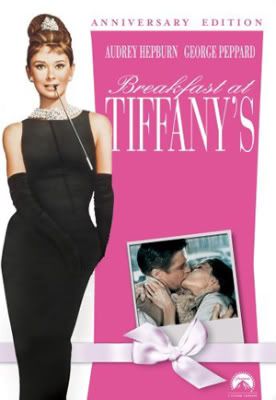 Their lifelong partnership was first established when Givenchy was given the task of designing Hepburn's wardrobe in Sabrina (1954). The designer was initially relucant to take on the young actress, but was won over by her beauty and sense of style. The gorgeous dress she chose for Sabrina is an iconic symbol of their work together.
In
the film Two for the Road
(1967) Ms. Hepburn appeared wearing a daring silver metal sequined mini dress designed by Paco Rabanne, which was very modern for it's time.
Ms. Hepburn was a five time Academy Award nominee, winning the award for best actress for her performance in the film
Roman Holiday
(1953). She also won the 1954 Tony Award for Best Actress in a Play for her performance in the Broadway play
Ondine
.

Her co-star in
Ondine
was actor Mel Ferrer, whom she married on September 25, 1954. They had a child, a son named Sean, in 1960.
Ms. Hepburn separated from Mel Ferrer in 1967, and later divorced him.

She married Italian psychiatrist Andrea Dotti in 1969, which whom she had a son, Luca, in 1970.
Ms. Hepburn became a goodwill ambassador for UNICEF in the late 1980s.

She won a special Academy Award for her humanitarian work in 1993, but she did not live long enough to receive it.

Hepburn died of cancer on January 20, 1993, but her iconic image will always live on.
The Reflections of Vintage sellers network present these fashions which Audrey herself may have worn:
Vintage 50s 60s Deep Black Illusion Cocktail Party Wiggle Dress -- Size Small from
CATSEYE VINTAGE