My love affair with vintage coats began more than 25 years ago, when my sister
took me shopping at our area's
first "real" upscale/trendy second-hand/vintage store. I collected a lot of vintage things, including jewelry, but hadn't yet taken the plunge into apparel. Well, when I spied a 1950's black cashmere dress coat with exquisite styling and a fabulously affordable price, and which fit me..... I was hooked for good! I could never in a million years have afforded something like that new, and even if I could have, the quality wouldn't have been the same. That
coat is still in my closet, along with three other vintage coats: another winter one, a season-transitional coat, and a cashmere topper jacket. And it still looks like new. Though it's a tad too small right now (I vow to get back into it!), for years I wore it ALL the time to work and out to special occasions. In the chill and snow of the snow belt of western New York State, so you know it got

a lot

of use over the years!
The thing with vintage coats is, you really cannot find the same styling and quality today at a comparable price. IMHO, you just can't find coats with the same fabulous styling, no matter what you pay! From 1950's sack coats, shawl-collar coats, and coats with wonderful seaming details, to snappy 1970's pea coats and trench coats, you just can't beat a vintage coat! And today, the sellers of Reflections of Vintage present some of what we have for sale now.
From
Catseye Vintage
, we have this
40s/50s Off-White Big-Button Short Coat
: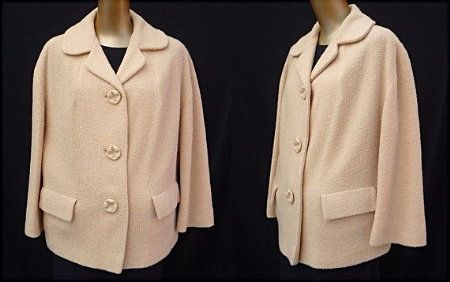 And from
VintageCoatPourri
, a 1960's
Forstmann Penn Craft Wool Swing Coat
: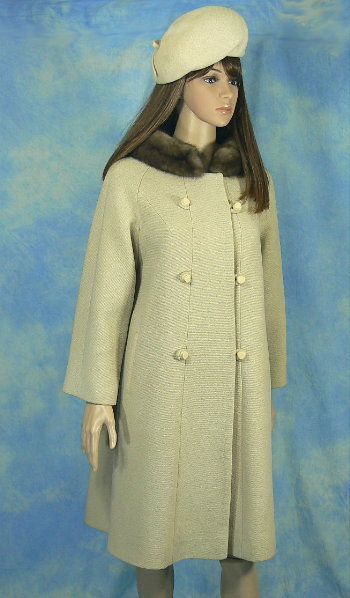 After Dark Vintage
has this
Moire Navy All-Weather Coat
listed:
This
Cream Cashmere Swing Coat
is offered at
Catseye Vintage
: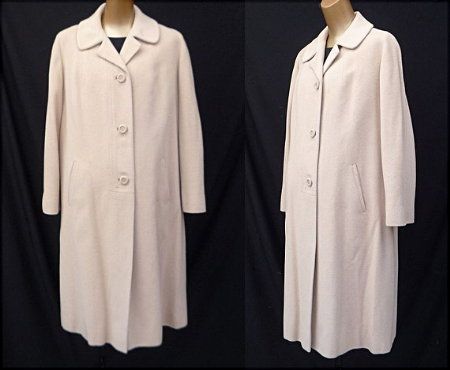 And this
1960s Fur-Trimmed Claralura Clutch Coat
can be found at
After Dark Vintage
: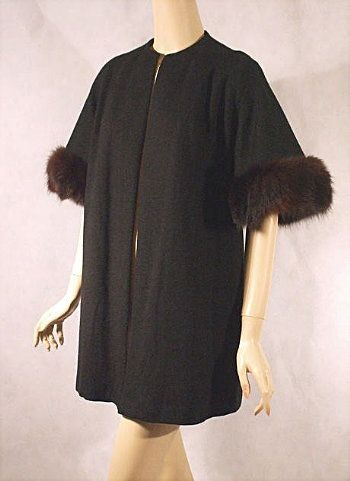 You can find this
Lorendale Wrap Coat
at
VintageCoatPourri
: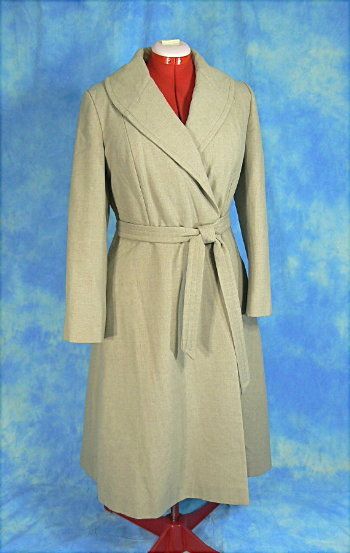 Check out all of our shops to find even more great vintage coats and other apparel!