It's our favorite time of year again... Fall :) The air becomes clear and crisp with warm days and cool nights. This is when the light weight sweaters and your favorite jeans come back out. One thing you should try this year is a Vintage Suit. Looking like a lady is back in fashion thanks to the designers and shows like Mad Men. Check out some of these high style suits from the vintage sites.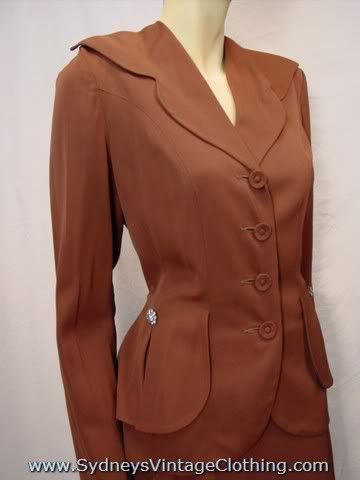 A good suit will last a lifetime if properly taken care of. Find a good tailor and you can have these adjusted to fit you perfectly if you find one you love but it does not fit quite right. It will be worth the investment.
Until next time... enjoy this beautiful fall season.
Michelle @
Isabella's Vintage