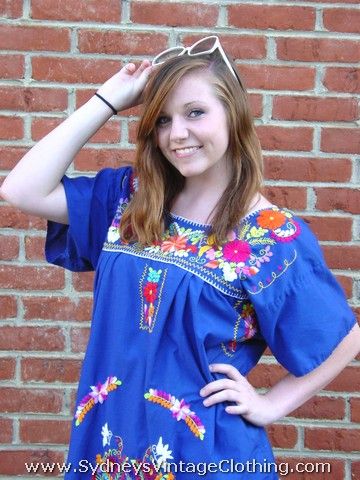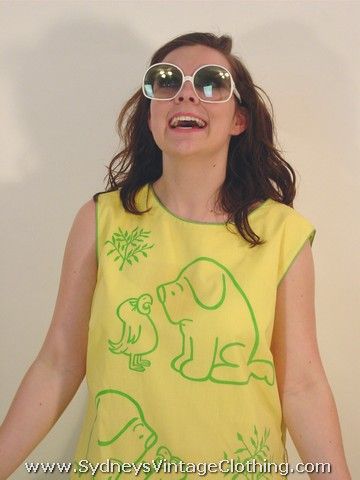 Summer is a time of excitement and relaxation, a time to just chill! A time for vacation to the beach or even a
cruise
. If you're like me you wait to the last minute to get the suitcase packed. Then there is the dilemma, "What can I wear?" But of course, my husband would beg to differ looking at my closet!
Here is just a sample of some of the fabulous summer vintage dresses offered on sale at Sydney's Vintage Clothing. The first is a
Mexican Ethnic Embroidered Dress
with flowers and birds in the embroidery.
Next is a vintage sunshine yellow
Vested Gentress Dress
with a puppy dog and bird print, sweet!
Last but not least is a red & white polka dot
halter mini dress
with a bolero jacket. Adorable!
Take a look through all of the vintage dresses offered right now, all on sale, I will combine shipping and we even offer overnight shipping. Beside a woman can't choose just one
vintage dress
!