ELISA'S BODACIOUS HOUSE OF STYLE
It's that time of year again, when you want to look your very best for your honey. And my Ebay store has many options to help you achieve your goals!
First, who doesn't love red? I rarely carry smaller sizes, but when I saw this gorgeous dark red rose print gown, I knew that it would be the perfect way to his/her/its heart! Size Small.
Going up in size, here's a green satin 1950s cocktail dress with a flirtatious hip swag, XL:
Or be devastatingly sexy in this 1940s rayon wrap dress, XL:
Shine in this gold flocked silk satin from the early 1960s,
on sale
, XL Tall: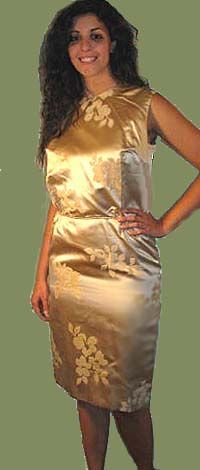 There is much, much more in my store. So come in, browse, have a look, and buy something beautiful.
http://stores.ebay.com/Elisas-Bodacious-House-of-Style