ELISA'S BODACIOUS HOUSE OF STYLE
During the holidays, I have pieces for every price point in your budget. AND, I am
purging
my inventory, in anticipation of becoming a part-time seller rather than a full-time seller. I need to concentrate on other areas of my life which have been sorely neglected. Such as my writing and my acting. First, I am letting go of my Fashiondig store at the end of this year.
Second, Ebay, to be honest, is so pitiful that I can't see how I can make LESS doing those things. So, my midlife crisis is your opportunity! Bookmark my store so you can keep up with the items listed in lots and the pieces sold below cost.
For instance, ending soon, a lot of large-sized vintage dresses, 1930s-1980s:
A pretty vintage sodalite necklace for only $9.99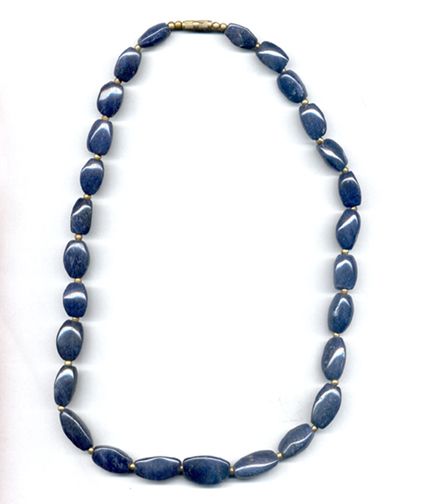 A vintage transition piece, a sheer negligee from approximately 1939, XXL, belted to fit the model:
You can find all of this and more at my Ebay store:
http://ebay/stores.com/Elisas_Bodacious_House_of_Style
Thanks for looking!