The September issue of
VOGUE MAGAZINE
has hit the stands! Not only does it declare on the cover that the 40's are in (yay!), but to prove it there is a fantastic photo shoot by reknowned photographer Steven Meisel (styled by Grace Coddington) on pages 502-517. With powerhouse design greats like Dolce & Gabanna, Lanvin, Donna Karan and Calvin Klein recreating 40s styles nearly to a t, its amazing the stylists chose to add in some genuine vintage pieces. Nice to see the real deal mingle with the modern interpretation. And they're from none other than
DOROTHEA'S CLOSET VINTAGE!
.
These 2 hats are both from the website, though the one on the right already sold but the large brimmed black one is top of the page on the 1st hats page at the site. Clothing by Michael Kors & Louis Vuitton....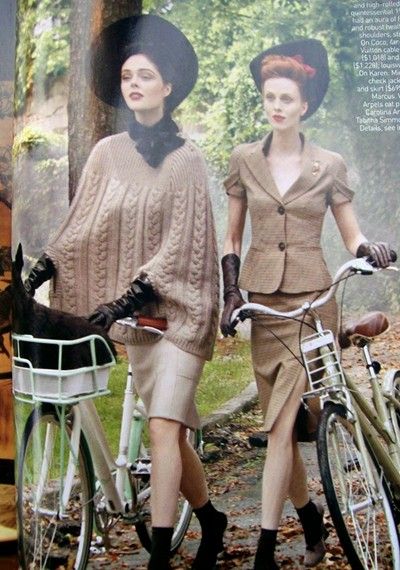 On model Karen Elson, dress by Calvin Klein, coque feather hat available on the website....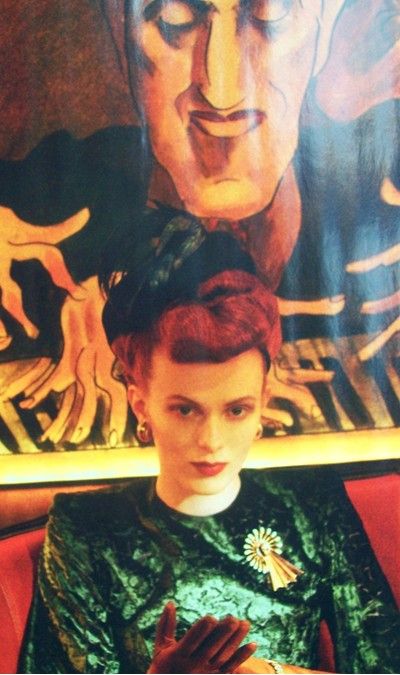 We recenetly worked a 40s look with a modern angle on model Emily Svec here at the shop....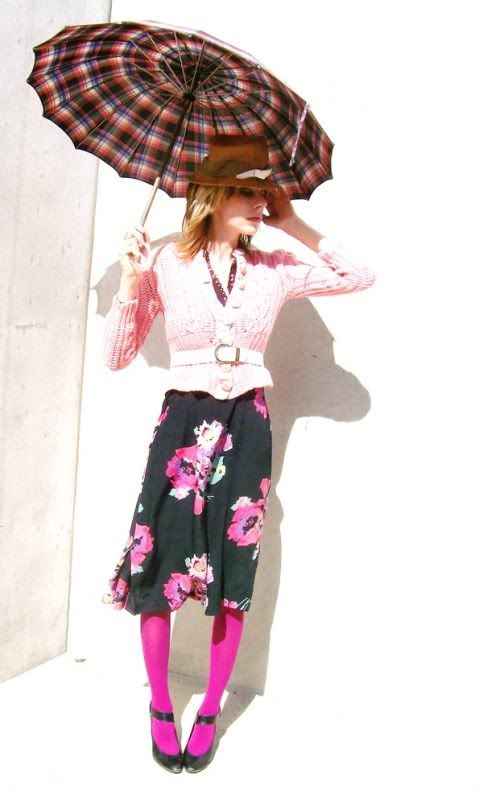 Hat tip to Vogue for using real vintage with a vintage themed shoot and a thank you for the opportunity!
~Ang