This is a multi-poster blog about vintage clothing, retro life, collecting, buying and selling vintage clothing, vintage clothing history, and personal stories about vintage.
Thursday, January 15, 2009
Baby, it's COLD outside!


Simplicity Pattern 1531 Vintage 40s Squared Coat / Jacket! Complete Size 34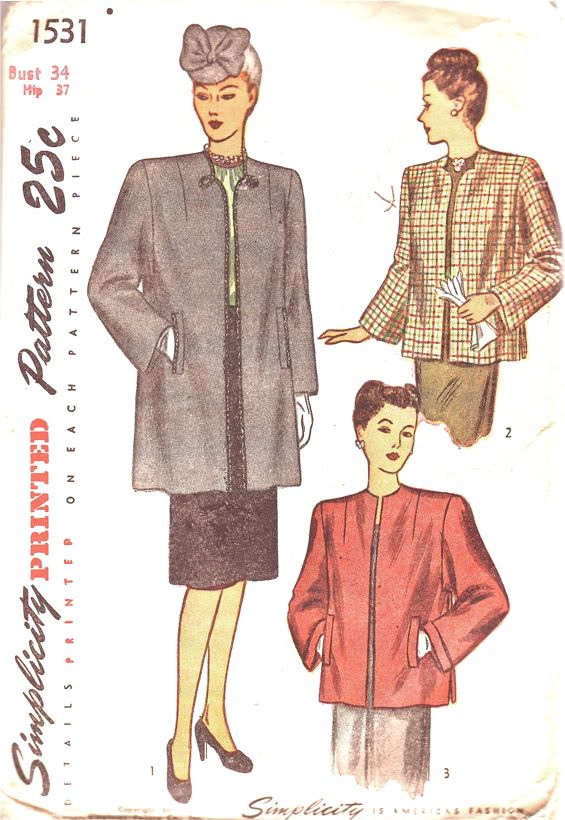 McCalls Pattern 9762 Vintage 50s Topper, Coat, Jacket Complete Size 14 Bust 32






Simplicity Pattern 2380 Vintage 40 Knockout Swing Coat! Complete Size 14 Bust 32






When you want more ways to say warm, come visit What-I-Found-Sewing Patterns!
Posted by

What-I-Found
at 1/15/2009 07:37:00 PM