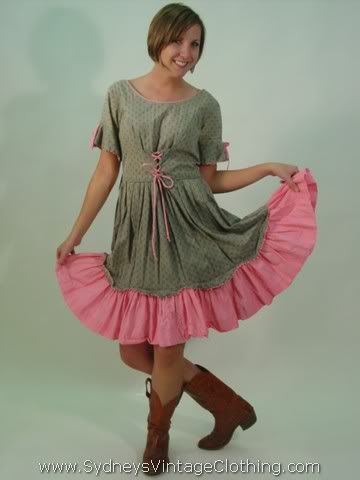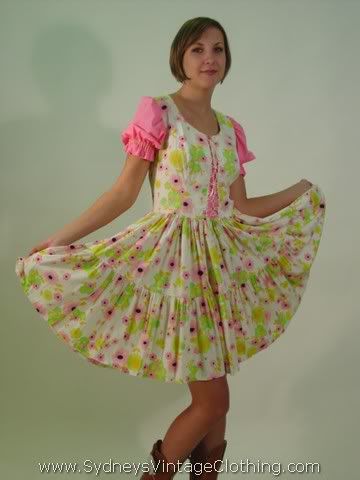 Speaking of VLV and the Rockabilly weekend coming up in April, 2009. I have been stocking up on fabulous rockabilly dresses also! Two of these dresses have corset ties in the front, all of them have
full circle skirts
. Why settle for a vintage
style
when you can get the real deal? Check them out...
I must say that since I have opened the Auburn, AL store I absolutely LOVE working with my live models. Not only do they all do a fabulous job in their modeling careers at Sydney's Vintage Clothing but they are some of the finest students to work with. Please join me in showing support for them by becoming a Fan of Sydney's Vintage on
FaceBook
. Why Facebook? That is where they read!