Hi, everybody -
I wrote a few days ago about packing three huges boxes for a wholesale lot sale. And how they sat, prominently featured, in my front hall, until we had to move them into the living room/Ebay store because we hosted Thanksgiving. (We had a blast--I hadn't hosted for at least
fifteen
years!)
In a bit we are meeting with a friend who is also a professional organizer, and he suggested redoing the layout of the apartment in such a way so that all of the bookshelves would be in the living room, and all of the Ebay Store would be in the front hall in the corner. We call it the "Ebay store" even though I sell in multiple venues.
But my husband is so dazzled by the results of my cleanup it's going to be a hard sell. Here is the front hall, the morning after Thanksgiving:
I didn't think to take a picture of the holiday table when it was set, of course.
And here is my Ebay store in the home office: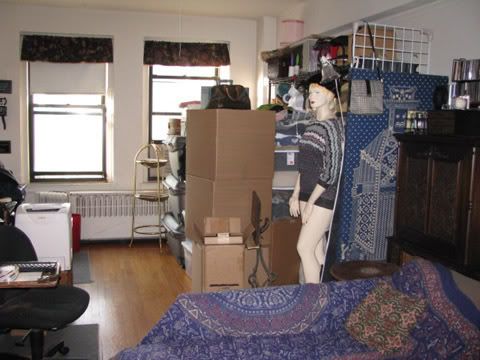 And just for the heck of it, here is a picture of me right after I quit drinking nine years ago: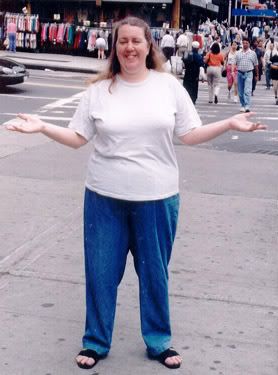 What can I say, I like to brag. Believe it or not, I got even FATTER after that pic was snapped!
I have a feeling there's going to be some big arguments today. The fact that I literally cannot get to anything doesn't seem to cut much mustard with the husband...maybe that's because I couldn't really get to anything before, either. All my closets are already full, too.
They really are
BIG
boxes.
Pray for me, guys, and have a great weekend!
Best,
Elisa
http://diaryofamadfashionista.blogspot.com/