After selling on eBay for quite some time, I decided to close my eBay store a few weeks ago. I have my own website and besides, who needs eBay anyway? I've used the past few weeks to focus more on my handcrafted things, which has actually been a nice break and a lot of fun.
Earlier this week, after looking around my room full of vintage, I decided to reopen my eBay store. It's been less than 30 days and I did not lose any stored information. My unsold listings were still intact.
I've decided to start auctioning off some of my inventory items that I've had a long time. Today, I listed some new things that have never been listed before, like this great vintage 50s green peplum dress:
and this great vintage 40s nipped waist gabardine suit: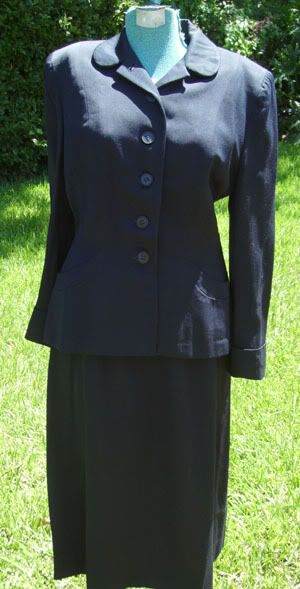 as well as this cute little embroidered 50s dress: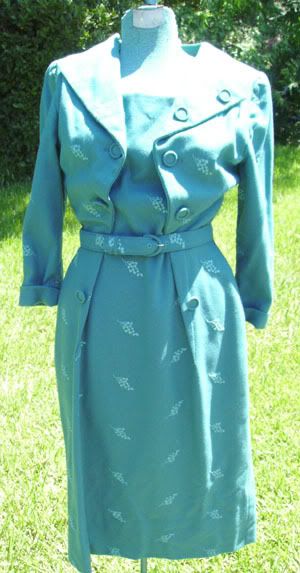 Stop by and say hi! I'm also offering a 20% discount on any items on my own site at Lone Star Vintage Clothing
. Mention "20%OFF" at checkout and I'll revise your invoice.