My name is TaRosa Jacobs and I am thrilled that my business, Thriftonista, is now a member of the Vintage Bulletin! I just wanted to stop by and tell you a little bit more about my little online vintage and retro boutique.
At Thriftonista, we subscribe to the belief that it should be possible to look great AND pay your bills, so most of our prices are 100% negotiable. My partner Rebekah and I encourage our customers to haggle because nothing feels better than getting a great deal! I was so excited to discover the Vintage Bulletin because I love the idea of a community where vintage sellers ( and vintage lovers) can get together and talk about the wonderful world of vintage fashion. For nearly twenty years, I have worn vintage clothing almost exclusively and I am elated to now be in the business of selling vintage. It feels great to unite someone with a piece that is truly unique and suits their individual sense of style.
We are currently selling vintage in three locations: on our website at
www.thriftonista.com
; on our blog at
http://thriftonista.blogspot.com
and on MySpace at
http://www.myspace.com/thriftonista
. In the weeks and months to come, we will be phasing out our blog as we get our website fully updated. Until then, the best places to see what we have to offer are on our website and on MySpace. Stop by and check us out some time-- I'd love to know what you think!
Right now, we have several items for sale that I think are quite exciting. At thriftonista.com, we have this Emanuel Ungaro dress available, in an auction, until June 14th.:
And, coming soon, we have: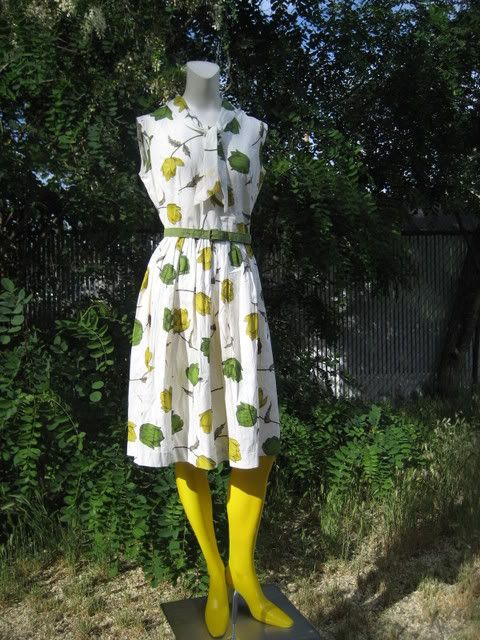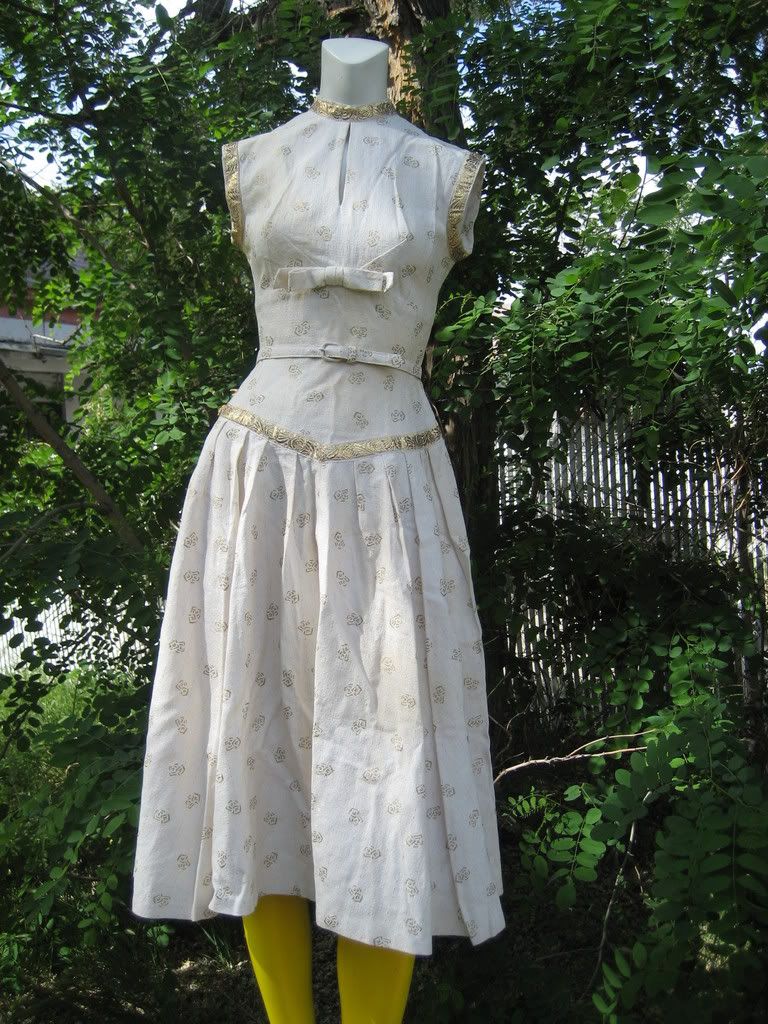 ...and so much more!
I hope you will stop by and check us out soon. Feedback very much appreciated!
xoxo,
T